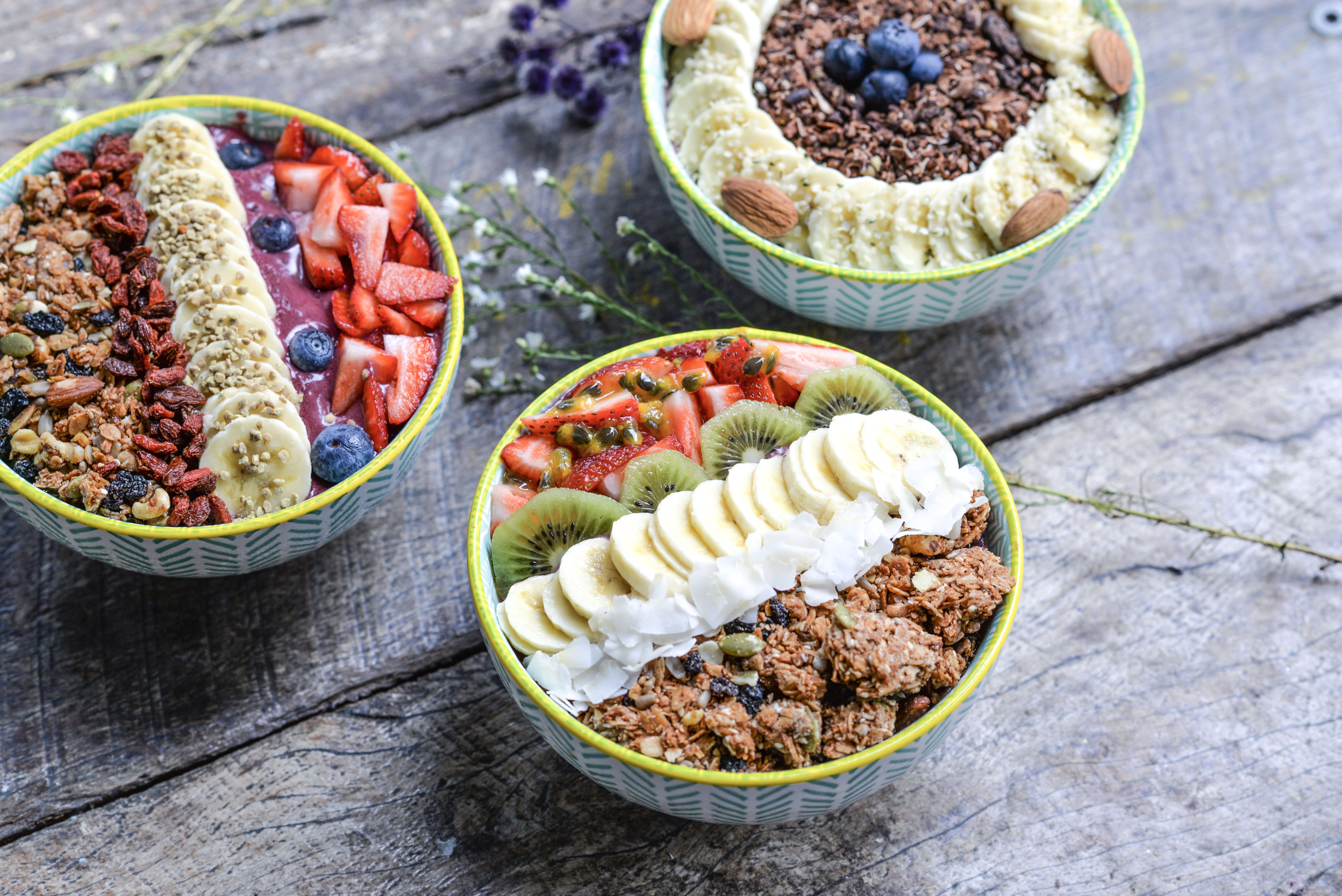 June 13th, 2019
Posted by Henry Joyce
Uncategorized
No Comment yet
This week we've taken the time to get to know our newest Bare Naked Bowls owners, James and Karen. Read about how they juggle raising their 9-month-old Teddy, whilst running two businesses plus staying fit and healthy! These guys have a real knack for not over complicating things and keeping it simple. If you want good food, friendly service and, most importantly, amazing coffee, be sure to pop in and say hi to the Newstead team!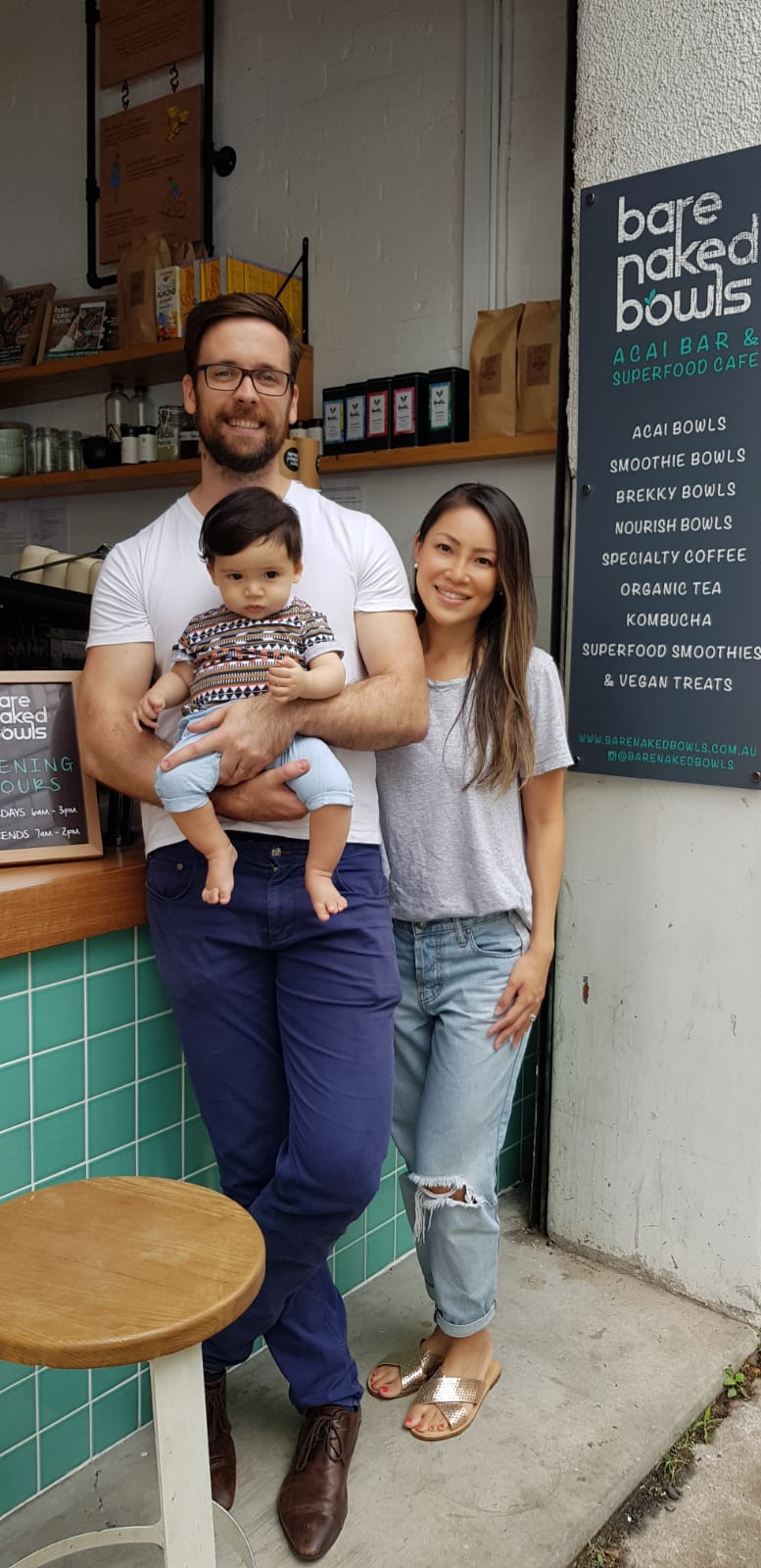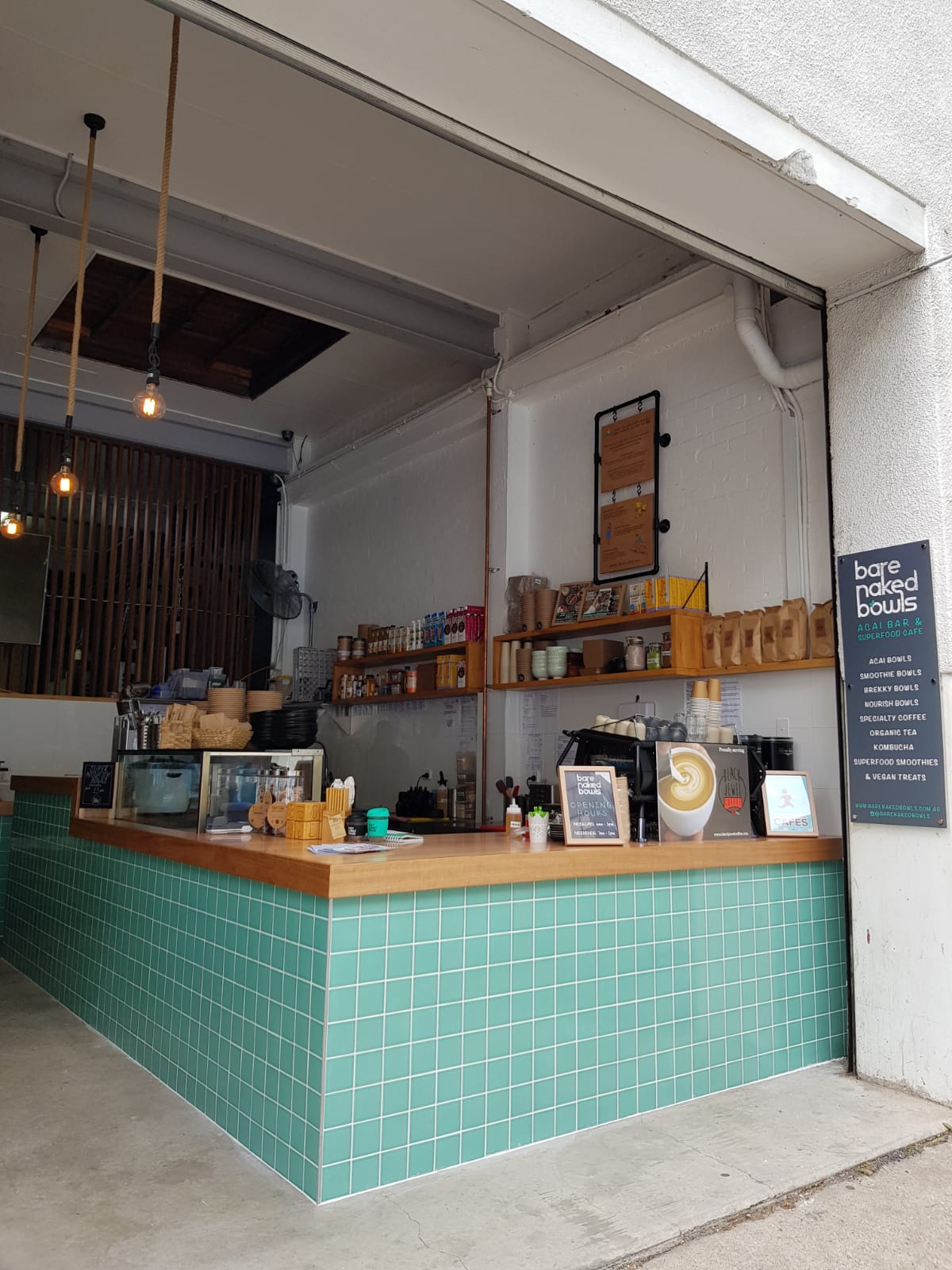 Why Bare Naked Bowls?
We always had in the back of our minds that it would be cool to one day have our own business. Timing-wise everything fell into place and we just decided to jump in and do it!
We both love training and strongly believe in fuelling our bodies with nutritious healthy foods, which made Bare Naked Bowls the perfect fit for us. We also love the Bare Naked Bowls philosophy around sustainability, being plastic straw free and compostable (rather than recyclable) take away packaging – because let's face it, most items that get thrown in recycling bins actually end up in landfill anyway!
We chose Bare Naked Bowls because the methods and processes were set up and ready to go, plus we both really enjoyed the taste and quality of all of the menu items. When the first Queensland store opened in Toowong, we saw the opportunity for another Brisbane location in Newstead.
We both frequently visited the Newstead area as we live locally. We both realised that there was a gap in the market on this side of Brisbane, due to the many gyms and the healthy lifestyle of the Newstead locals. We wanted to provide a healthy offering that was satisfying for the locals of Newstead who are often on the go.
What is the most rewarding thing about your job?
Firstly, we both know that we're working towards building a business that will align with our lifestyle and our family's needs. We love being in control of our own destiny!
We enjoy being part of a local community. Newstead is a tight-knit community – so it means a lot to us when we see smiling faces on repeat customers who come back for their daily superfood fix.
Thirdly, we both enjoy the simple things in life. Great food, healthy and active lifestyles and being part of our local area.  We enjoy getting involved with community events and building lasting relationships with other local businesses.
What is your go to menu item?
James – Cacao acai smoothie because I'm always on the go – thick superfood goodness with all the macros I need to stay active!
Karen – The California Nourish bowl – it's like a guilt-free version of a burrito bowl.  On my training days I usually start with a Mushy Supreme and ABC toast, then treat myself to a post-workout acai bowl – usually the Rio or Hippie bowl… love that peanut butter goodness!!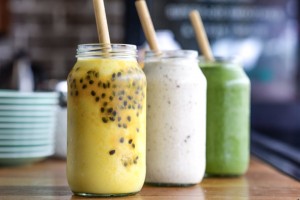 What makes your store unique?
We are situated at the front of Think Fitness in the heart of Newstead, just a stone's throw from Gasworks.  We love that we can bring quick, healthy brekky and lunch options to those who work and live in the area.
We also have a great sense of community at our store. It is a great hub for people to meet with their friends for a bowl when they are coming and going from the gym! I also like the fact that we're not in a screamingly obvious location. It adds a sense of discovery when people are walking past and go 'Oh what's this place?!'. It's really cool that we can just open a roller door and there's a café! #secretlocation  We have plenty of room for prams and pooches too – making it a really fun local hub for everyone! #pupsofnewstead
What is it like going from corporate to café?
James – It's still a lot of hard work – the hours are actually longer than corporate – but it's definitely less stressful and more enjoyable! I knew that I didn't want to go back to working for someone else, so the fact that I'm doing something for myself and my family, rather than a boss is really motivating in itself!
It really is the simple things that make life worth living! Don't over complicate it!